About us
Every day is a treat at T-mans Pizza. We are located at 2/287 Boronia Road, Boronia VIC. We serve authentic Italian cuisine as well as delicious pizza creations. Our pizzas are complete works of art, as they are guaranteed to satisfy even the pickiest eater. Our popular pizzas include the Aussie, BBQ Meat Lovers, BBQ Chicken, Garlic Pizza and New York Style. You can also try our extreme pizza creations such as the Sweet Chilli Chicken, Chuck Norris, Mr. Meatball, Tandoor and more. We provide deliveries as well as pickup services for your convenience. We also provide online ordering services for those who prefer eating at home.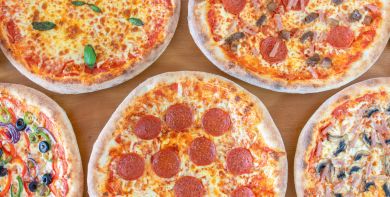 Reviews
Michael
"Fantastic quality and service - we will be ordering again soon!"
13/02/2020
Anthea
"My 4yr old twins rarely love something! Myself included, we absolutely love your pasta carbonara! It's to die for!??"
7/02/2020
Catherine
"Good prices, good quality, fast delivery!"
31/01/2020
Lee
"Always great pizza, none come close to the quality of T-Mans"
31/01/2020