About us
Every day is a treat at T-mans Pizza. We are located at 2/287 Boronia Road, Boronia VIC. We serve authentic Italian cuisine as well as delicious pizza creations. Our pizzas are complete works of art, as they are guaranteed to satisfy even the pickiest eater. Our popular pizzas include the Aussie, BBQ Meat Lovers, BBQ Chicken, Garlic Pizza and New York Style. You can also try our extreme pizza creations such as the Sweet Chilli Chicken, Chuck Norris, Mr. Meatball, Tandoor and more. We provide deliveries as well as pickup services for your convenience. We also provide online ordering services for those who prefer eating at home.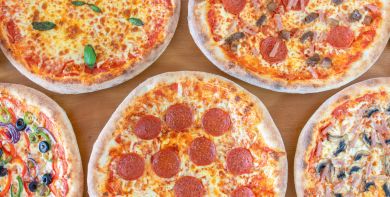 Reviews
Andrew
"Fantastic pizza and great response to delivery. ????"
11/01/2020
Jake
"Pizzas were delivered hot and before estimated delivery time. They tasted great and the 'Pizza Deal' meal deal is terrific value. Will definitely order again."
10/01/2020
Kaylene
"Plenty of topping happy. Partner said it could have been a little hotter."
28/12/2019
Caitlyn
"Amazing pizza! Not skimming on the toppings like other places made a BIG difference! Wow guys, good job!"
19/12/2019